When I saw one of my favorite Stocktwits pundits post this …
"You should be able to make AT LEAST $1000 a week part-time, if not more with Turbo Trading and quit your day job. Many members make $1k-$2k per trade."
….I had to get involved.
So, I reached out to TurboBob  in late Dec,2018
…and the man I've met is everything you'd want in a teacher: Soft-spoken, intelligent, successful and just a genuinely good guy who wants to help people. Watch and listen ,copy + paste this :    https://youtu.be/bSv5E49Ehyg
The first day I set foot in his room as a guest, Bob literally took the time during live hours to answer one of my typed questions … aloud. I found this unique !
And having visited many other rooms, I had a preconceived idea of what I thought things were going to be like, but I could not have been more wrong !
The first thing you get when you join the room in the morning at 8:30 EST, is TurboBob's screen. You see him prepare his charts and get ready for the trading session, using technical analysis and pattern recognition. At around 9 am, other mods take turns sharing their screens describing what their plans are, and what stocks they're watching and why.
 That blew my mind! Right then and there, I knew I wanted more of that !
Then, as the Market opens,… you have live guidance and commentary throughout the trade… Entry, trim spots, add spots …and close-out.!!!  What a revelation!
 I have never experienced this + I made more money in my first trade than I had in months !
Between Christmas and New Years, Bob took some time off , and Tyler was the moderator…+ we had these trades…
…1 FOCUS STOCK , each day = $WATT , $VTVT …and   $ADIL = PHENOMENAL, in my experience , over 6 years of day-trading  !!! ? ? ?
… 1 FOCUS STOCK + TT Mentoring through the trade, each day  =  the Occam's Razor of trading success !!!   ? ?  WOW !!!
$ADIL
…back in $6.51 scaled out 1/3 $.85 and $7.04
i sent to the moderator in TurboTrading
bit.ly/2UQGJms
CONGRATS !
Our "FOCUS STOCK" tda = $VTVT
was the best trader in the markets …and yesterday =
$WATT
superb help ….Thanks TY 3:53 PM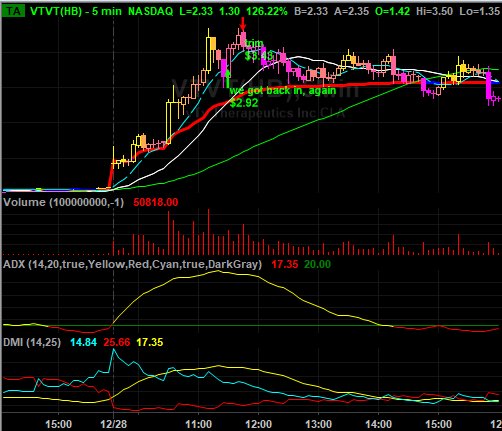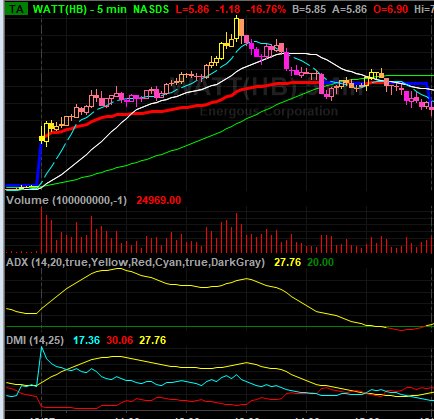 ……………………………………..//…………………………………………..
$WATT our FOCUS STOCK.
.. such great mentoring …by TY , moderator,
bit.ly/2UQGJms
we had entries $5.99 + $6.24 …then add @ $6.54- .60 and break over $7.00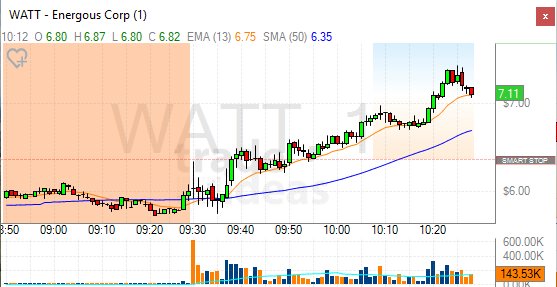 ………………………………………………………………….//…………………………………………………………………………………………
1 min before mkt opened , we got alert from Ty Moderator @
bit.ly/2UQGJms
$ADIL
> $5.76 to break > $6 to $6.50 PT, SL < $5.50
See my posts + u know we coined BIG on this FOCUS STOCK !
$ADIL …our FOCUS STOCK
…back in $6.51 scaled out 1/3 $.85 and $7.04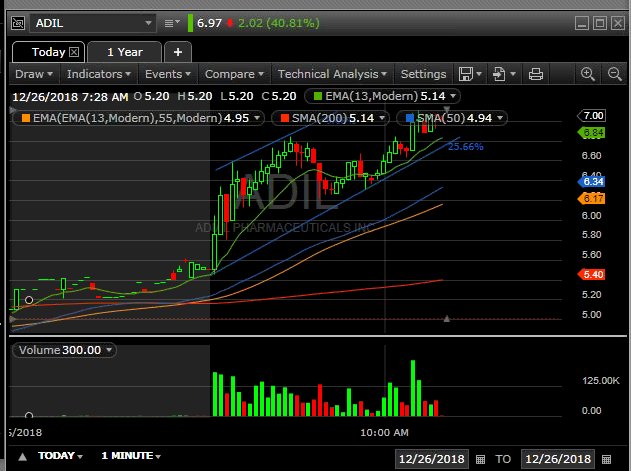 TO SUMMARIZE:
Prior to joining Turbo trading….I used to review dozens of stocks each day + trade 8 -12 of them…every day…and my gains were small + I felt scattered + disconnected…
…NOW, I focus , along with the moderator… and the result is :
we MAXIMIZE gains ! ? ? ?
SO…
MORE CONVINCING , TAKE A TRIAL / OR A TEST RUN, 3
– DAY PASS.