I stood in the S&P 500 Pit at the Chicago Mercantile Exchange (NYSE:CME) at 30 South Wacker Drive in Chicago, and about an hour after the opening bell I was trying to determine what the driver was for the day.  Would it be  the 30 Year T-Bond?  Or some other asset that US Equities would follow around like a dog for a few weeks. It was the Yen for about 90 days, and then Oil as the Persian Gulf created risk premiums across assets. It was February 1989. It was 29 years ago.
Even then, 30 years ago, it didn't take long to discover what was driving markets, and most traders look for whatever it is that is driving the market. A large quote board hung above the ring, an electronic scoreboard of everything under the sun that mattered that day.  The funny thing was…..if i couldn't figure it out, I would just ask someone, and they would point to the symbol, and where it was located on the board, you wanted your eyes to be able to recognize any change in this number because it would be the difference between getting an edge, or not getting an edge.
If Bitcoin were around in 1990 it would have been the driver (metric) every day. In February 2018 it is the metric and driver as Digital Currency goes mainstream. Get familiar with the top 100 Digital Currency (see list below).  There are 50 drivers for the future economy and there are many other bad actors.  It was the same way in the Internet Stocks during the Dot.com Bubble.  Go look at the IPO market in 1996 and see how many you use today.  There were many bad actors there. The difference is this. The Dot.com boom bust cycle only lasted 7 years.  It came and went, and the winners emerged in a blink of an eye.
You use the winners today for everything.  Apple was in my portfolio as a SmallCap core stock that many asset managers thought was a bust.  No one knew the outcome, as no one knows the outcome today for Digital Currency, we know about Bitcoin and Etherium, but they could easily be Digital Equipment (NYSE:DEC) who crashed badly on the eve of a technology revolution.  Investors never really know what the future holds, it is what makes investing intersting.
The difference between Digital Currency (also called Cryptocurrency) and the Internet Stocks of the 90's will be that the cycle took longer to determine the winners.  The cycle will not launch the winners until later as investors discover the correlation between a unit of barter, and an investment.  As always this lies in the mind of the crowd, and the good faith and commitment of the investor.
Have a look at the Top 25 Digital Currencies and start doing research because at some point token-ization will replace FIAT Currency. What this means now is that like the 1990 Dot.com bubble action in stocks a few great stocks emerged like GAAF (Google,Apple, Amazon and FaceBook), and there is some sort of GAAF in Crypto.
Add click thru link in Photo..Thx
It is probably BERL (Bitcoin,Etherium, Ripple and Litecoin), but that is for the future to decide.  Point is, the tokenization that is about to occur will change the way we pay for goods and services, and these coins will be pass thru's so you can use them on your phone versus using cash backed by a government.  You are using them already with Paypal, Venmo, Apple Pay and others.  I call this VAP !! I digress..
Go do some research and enjoy the ride as we stand in the 2018 S&P Pit and stare at a large board looking for the metric.  My eyes are afixed to one symbol only, and things are still the same, if you are not sure what to watch – just ask someone.
Steve Kanaval 
Portfolio Manager/Writer/ Market Analyst
Can be reached at stevek@equities.com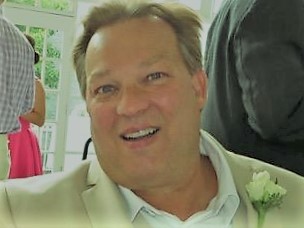 Steve began his career in the Trading Pits in Chicago making markets at the Chicago Mercantile Exchange (NYSE:CME) the Chicago Board of Trade and the CBOE in the early 80's. He ran the Morgan Stanley Derivative Prop Trading for the firm specializing in Index Arbitrage. He continued his career as a Trader/Portfolio Manager for multiple Hedge Funds during the Internet Boom of the 90's managing large portfolios. Steve is known as an expert in MicroCap Technology Stocks and the emerging Digital Currency markets as a Portfolio Manager for his Family Office. Steve has managed portfolio's in volatile asset classes for 3 decades as a commodity trader, hedge fund manager and digital currency trader and miner. Steve publishes his views on the asset classes in a public forum and has published more than 10,000 articles simplifying these complex and volatile assets for readers. His work is published on multiple sites including Bloomberg, Equities.com, Hacked.com, CryptoCurrencyNews as a paid contributor. His work includes research, journalism and archived video on important market volatility related to stocks, digital currency and other volatile misunderstood asset classes. He offers a humorous, unique insight and the related back stories and drivers for readers interested in volatility and emerging market assets.
Full disclosure Steve is long 25 digital currencies and sits on the board of multiple public companies involved in digital currencies, and owns shares in these companies from time to time.